Purple, Orange & Yellow Watercolor Hobonichi Weeks Marijuana Sticker Kit *Retiring Design*
Regular price
Sale price
$3.25 USD
Unit price
per
We currently have 1 in stock
This adorable 2-page marijuana-themed sticker kit is an original and unique CannaPlanning creation, designed by me with love. It's a great mix of stickers for a week of planning and memory keeping.
Marijuana Sticker Kit details
This sticker kit is sized for Hobonichi Weeks planners, though with a little creativity it could be adapted for use in any type of planner, bullet journal, or travelers notebook.
Because Hobonichi Weeks paper is so thin and delicate, removable matte sticker paper is my standard. There is no price difference between removable and permanent.
Each sheet is 4.5 x 6.5-7.5 inches, perfectly sized to fit inside your Hobonichi cover. They include:
PAGE 1:
-1 ombre checklist full box
-1 Habit Tracker Washi strip
-1 Decorative Washi strip
-3 thin divider strips
-31 Pot Leaf date dots
-32 marijuana themed deco stickers
-23 assorted household-themed stickers
PAGE 2:
-1 long Monday-Friday date strips
-7 square boxes
-7 rectangle boxes
-8 mini flags
-7 checklists
-7 individual checkboxes
-1 original handlettered phrase
-1 original handlettered Weekend banner
-1 marijuana-themed deco sticker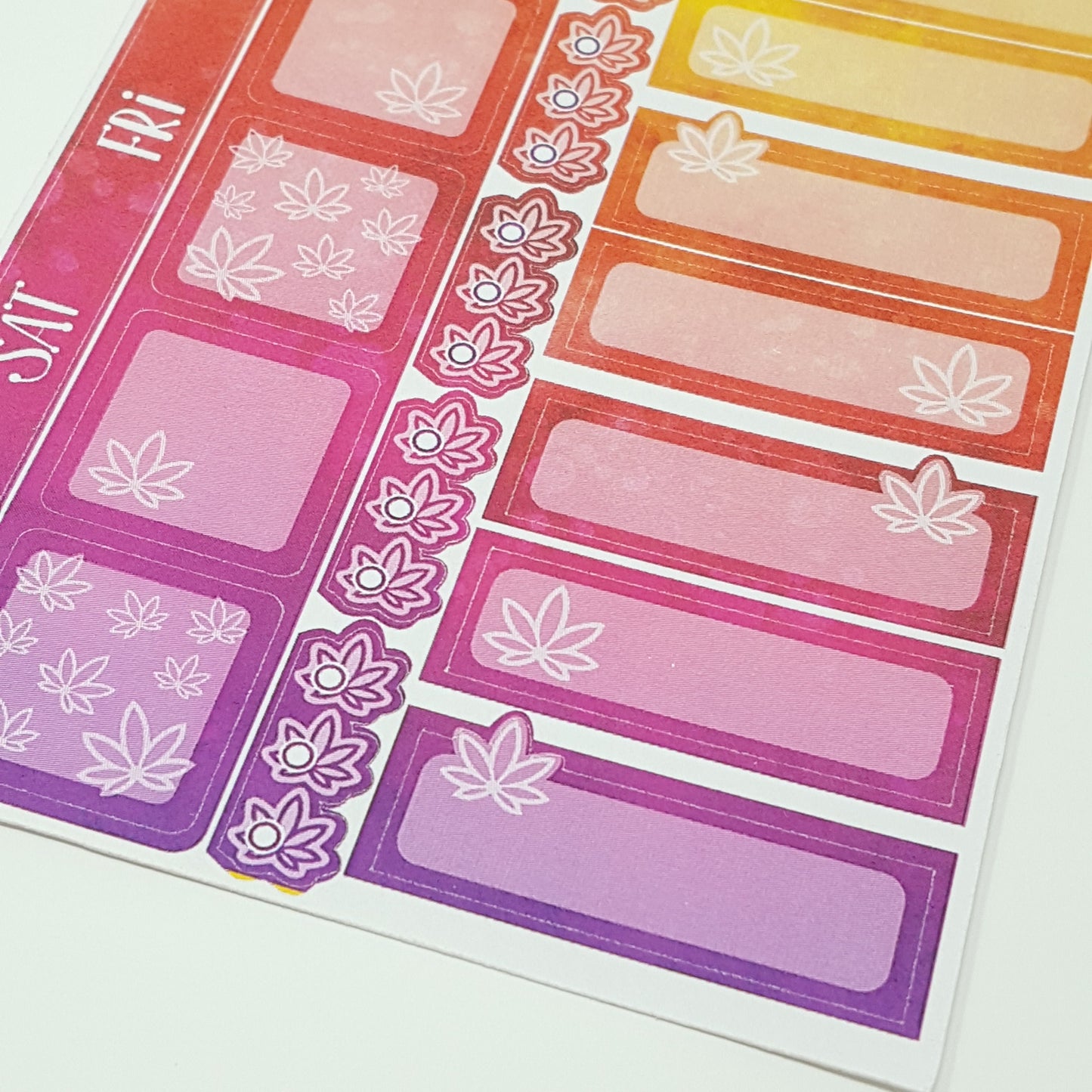 Love these products! Repeat Customer!
This review has no content.
This review has no content.