MISFIT/ALMOST PERFECT Edibles Warning Stickers Style 7 (*Misfit Quality*)
Regular price
Sale price
$3.00 USD
Unit price
per
We currently have 1 in stock
⭐️⭐️ALMOST PERFECT quality⭐️⭐️: "Almost Perfect" sticker sheets are sold at a significant discount because they have minor off-center cut lines and/or minor printing or print quality errors on some stickers.
They are still good quality, they just aren't as perfect as my "Regular/A-grade" stock. These are great if you like discounts on cute goodies and aren't super worried about perfection. :)
~~~~~~~~~~~~~~~~~~~~~~~~~~
These marijuana edibles warning stickers are a cute and classy way of marking your "special" food so there's no mistake! These warning labels are available in any of my standard colors, and in multiple sizes to meet your needs.
Sticker Sheet Options:
*Small: 3.5x4.5" sheet, containing 48 stickers, .7" wide
*Medium: 3.5x4.5" sheet, containing 16 stickers, 1.125" wide
*Large: 3.5x4.8" sheet, containing 9 stickers, 1.5" wide
~~~~~~~~~~~~~~~~~~~~~~~~~~
- Stickers are printed on a high quality acid free, archival quality, non-removable matte paper that works beautifully with any ink; they are kiss-cut and ready to peel and stick.
- The sticker paper is made with 50lb raw paper, meaning it's nice and durable and sturdy, but not so thick as to add a lot of bulk to your planner or scrapbook over time.
- As with any product, the colors you see on screen may vary by monitor, though all photos are my best attempt to provide the most honest product representation possible.
- Sticker sheets are a handmade/handcrafted product. They are designed and produced with lots of love, and mailed out in non-retail packaging.
- Orders are sent in festive but discrete mailers - no marijuana designs or language on the outside envelope for others to see.
Materials: creativity and lots of love, laser toner, matte sticker paper.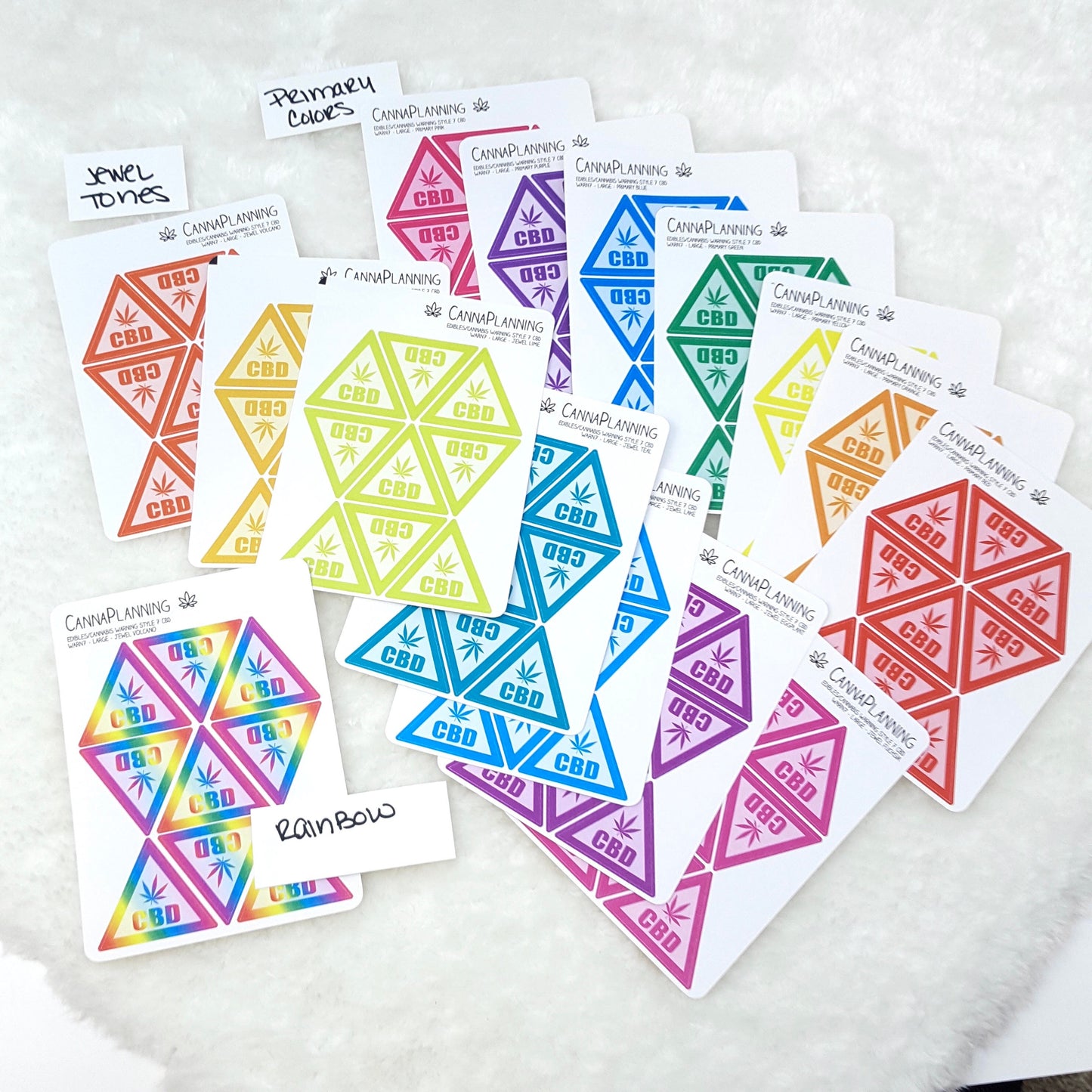 This review has no content.
This review has no content.
This review has no content.
This review has no content.
If these are misfits, I sure can't tell! I...
If these are misfits, I sure can't tell! I ordered a variety of products and I'm super impressed! These aren't stickers someone printed out on shipping labels, these are premium stickers. Nice heavy vinyl. Precision cut. Each sheet is labeled with the type of product it is. Nice little sheets with rounded corners. Vibrant colors. Lovely freebies and samples enclosed. My order was beautifully packaged: tissue paper, thank you card, packing list with a personal note, even personalized stickers! All wrapped neatly in a plastic sleeve in a sturdy little box. It's near luxe packaging for stickers! I'm impressed with every step and this shop is professional and personable at every step. I've already labeled carts and they fit nicely. Spring for the waterproof marker, it's quite nice! 5 stars, exceeded expectations!
See my other reviews for this shop. Don't...
See my other reviews for this shop. Don't skip this shop if these stickers are what you're looking for!
Great Quality and fast shipping
Great Quality and fast shipping