Hempy Harvest handdrawn vinyl planner stickers *Retiring Design - final stock*
Regular price
Sale price
$3.49 USD
Unit price
per
We currently have 57 in stock
These adorable handdrawn cannabis and autumn-themed stickers are an all-original mix of These are a mix of concepts and artwork from @dragonali2000 with a few of my own doodles mixed in also, and I love them so freaking much 😍🐿
They're tiny and well sized for practically any type of planner, and made of nice soft premium waterproof vinyl.
⭐️ 3.5x4.5" sheet
⭐️ 29 weedy deco stickers, ranging from a super itty bitty .25 inches, to 1.25 inches tall/wide (6-32mm)
⭐️ Matte finish
⭐️ Printed on official 3M brand sticker vinyl - waterproof, oil proof - great for any product packaging use!
- As with any product, the colors you see on screen may vary by monitor, though all photos are my best attempt to provide the most honest product representation possible.
- Orders are sent in festive but discrete mailers - no marijuana designs or language on the outside envelope for others to see.
Materials: love and creativity, Premium 3M vinyl sticker paper, permanent inks.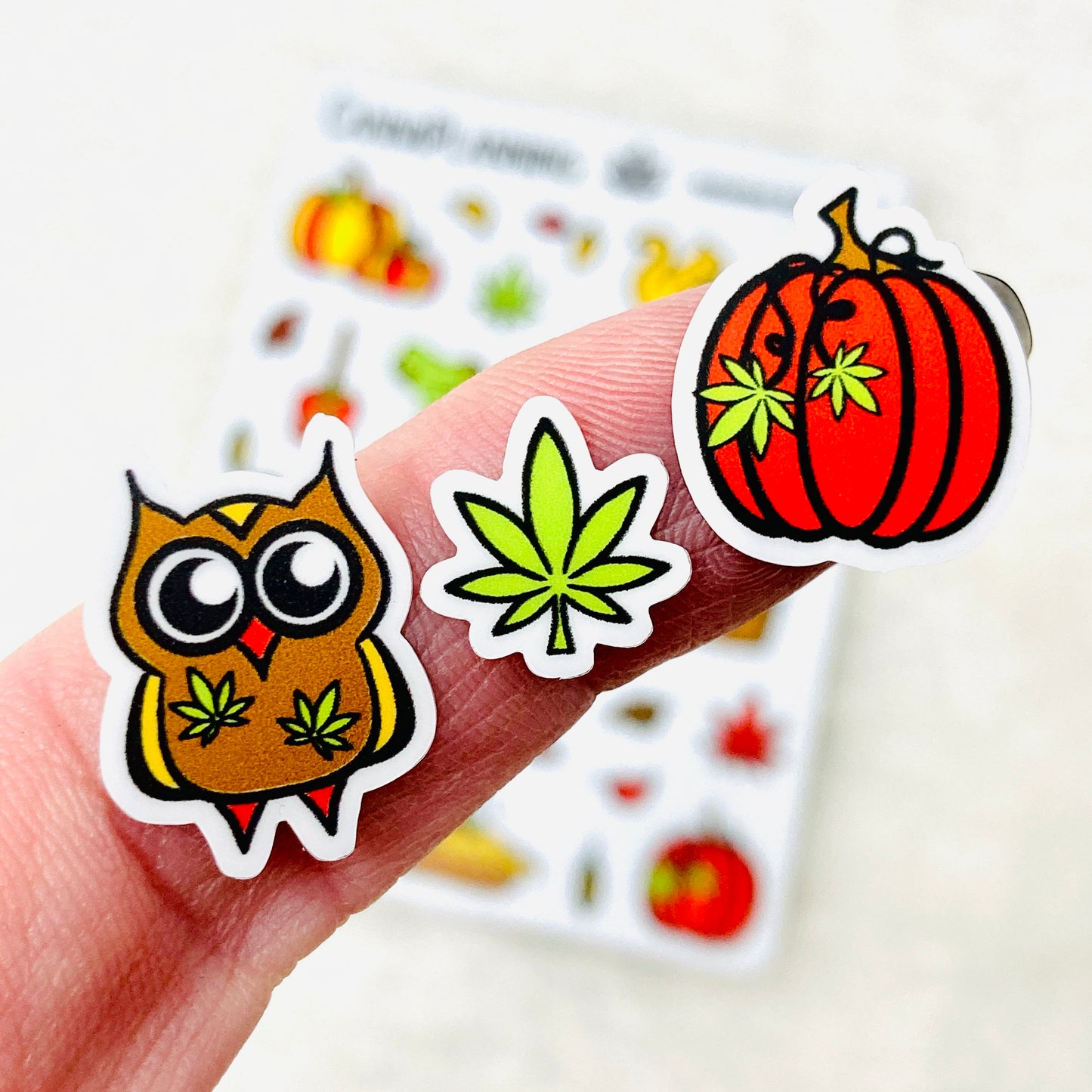 This review has no content.
This review has no content.